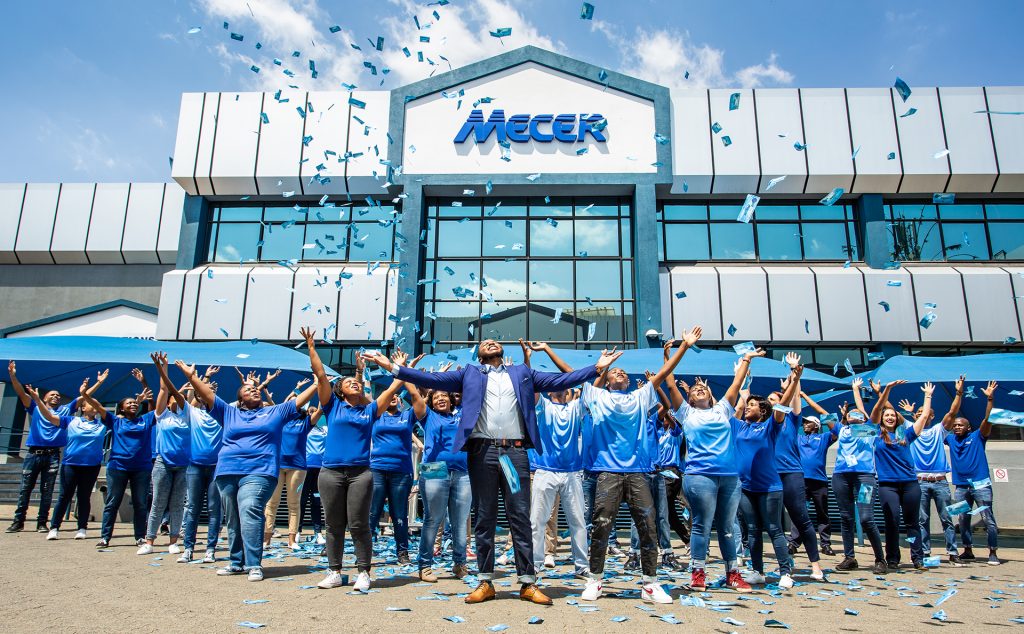 Mecer South Africa launched the #WeAreAllSouthAfrican Campaign to highlight the company's commitment to our beautiful country and all the people who make up our rainbow nation.
As a company who have recently celebrated their third decade of operation, the campaign is an opportunity for Mecer to reaffirm their commitment to offering South Africans access to world-class technology at an affordable price and create jobs that will help to drive the economy and reduce inequality.
"We are happy to see that President Ramaphosa shares our vision to improve our nation's digital education through the rollout of tablets to schools over the next 6 years" says Chief Marketing Officer, Nicole Orr, referring to President Ramaphosa's recent State Of the Nation Address. "We are also very proud that our PC's are assembled in South Africa by South Africans, providing jobs and training in the growing ICT sector."
Orr is referring not only to the jobs created by the flagship Midrand assembly plant but also to their 10 branches nationwide as well as the indirect jobs created by their growing network of resellers.  A walk through of the impressive Mecer headquarters shows that the brand (to borrow from the campaign tagline) really does put their money where their mouth is with employees representing every possible South African culture including quite a number of people from the disabled community.
The infectious enthusiasm of the employees is evident in the brand video which involved around 40 extremely talented staff volunteers who show off their impressive singing and dancing skills. "The staff were amazing" says Mecer Brand Ambassador, Anle Els, "I think the filming of the video was really great experience for everyone who volunteered.  They were really excited to see themselves on screen when we played the video internally prior to the start of the campaign. You never know we might even have some future stars among us!"
Along with some impressive human resources, Mecer's partnerships with international brands, such as Microsoft and Intel, ensure they are able to hold their own against the best international brands while ensuring that your investment stays in our country and contributes to job creation and economic growth.
Considering all of this, it's not surprising that Mecer has been one of South Africa's top selling PC brand for the last 10 years.  So if you're a company that is in the market for PC Products and is committed to building South Africa,  contact the friendly sales team at Mecer.co.za, #PutYourMoneyWhereYourMouthIs and #BuyLocal.
And while you're at it have a look at this fun and uplifting brand video because we are, we are #WeAreAllSouthAfrican.