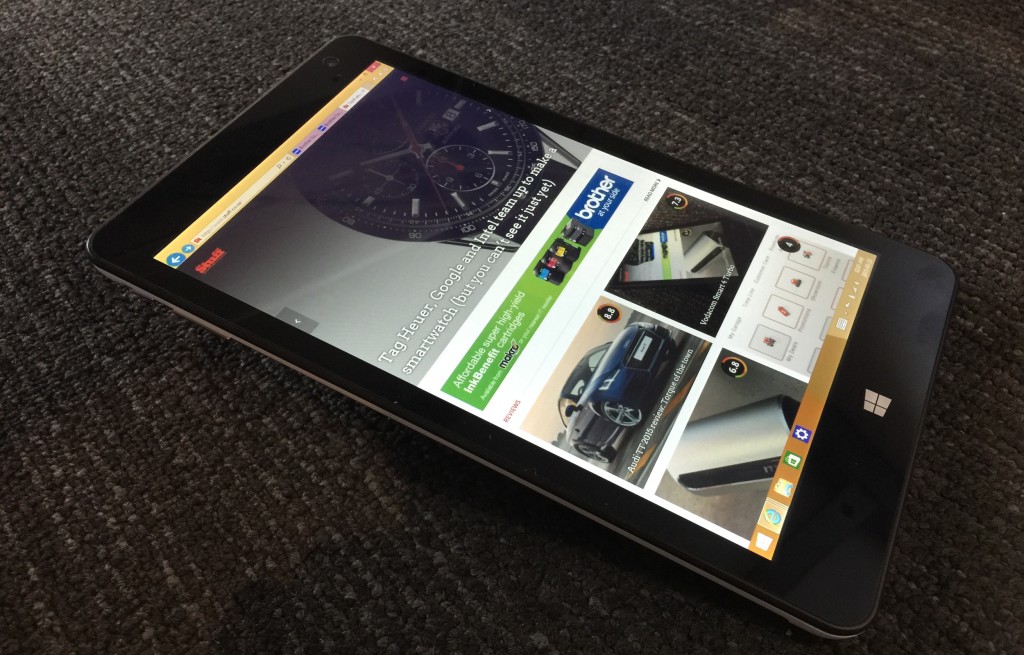 Everyone wants all the latest tech. Not everyone has enough money to throw at all the latest tech, so most of us spend our time leaving drool marks on display cases and then going home sad to read specifications and product leaks until we feel better. Just me? Okay then… forget I mentioned anything. This never happened.
It's a fact that dropping R12,000 on a tablet is an event that is only possible for a small fraction of the technology-loving population and if you do happen to splash out, that tab needs to last until a sizeable section of cash has been stockpiled for the next purchase over a few years. So it's refreshing to see a full-featured 8-inch slate that is within reach of the average user – more or less. That'd be the Mecer A801 tablet, in case you weren't paying attention to the headline.
Taking It Lightly
A801 MainThe Mecer A801 is all screen in front, the 8-inch 1,280 x 800 display dominating the whole but surrounded by a pretty wide bezel that hosts the front-facing 2MP camera. The dimensions overall are rather odd, the A801 is thinner width-wise than you'd expect. Still works though.
Read the full review by Brett Venter at Stuff Magazine