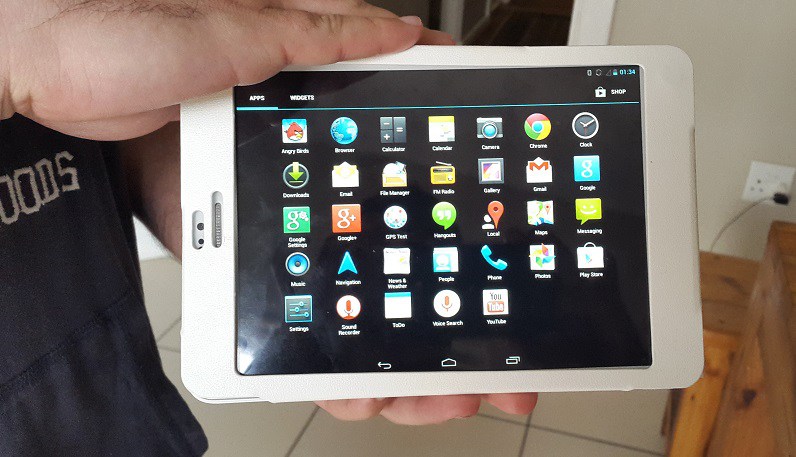 [htxt] Mecer Smart Life M785, a powerful and well-priced tablet for the masses
My first ever encounter with a computer was those big, white PCs we used in primary school. Like most schools at the time, they came from South Africa's largest PC producer, Mecer.  In this day and age of cheap Samsung, ASUS and Huawei gear, it's fair to say that Mecer has struggled to be seen as a premium tech brand: so when I discovered they also have a range of tablets, it was a blast from the past I couldn't resist. Has the company got what it takes for the post-PC era?
I took the Mecer Smart Life M785 tablet for a spin to find out.
Design and software
I couldn't help but notice how much the Mecer Smart Life M785 resembles the white iPad mini, and I wasn't the only one. Wherever I went with it, people thought it was an Apple device until I showed them it was actually from Mecer. The design similarities are superficial, however: the 8-inch Mecer Smart Life M785's entire body is made of plastic with a metallic-looking finish on the back…..
Read the full review by Lungelo Shezi at htxt