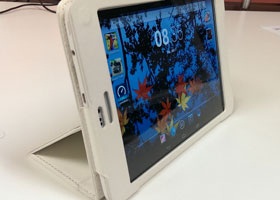 Cape Town – Value for money is not something that one usually associates with high tech devices like tablets, but the new Mecer offering is a distinct possibility as a viable player.
The Mecer M785 doesn't have a sexy name, but that doesn't stop the device from offering good value as a tablet computer.
"What's that, a Mecer tablet?" you say. Indeed, Mecer appears to be diversifying from grey and black boxes to tablets and the move seems perfectly on cue.
The M785 has a 20cm display which works better than the 17cm units that were the industry standard.
In addition, the display offers just enough more viewing real estate to make the tablet useful, but not bulky.
Power pyramid
So what's under the skin? You get a 1.2GHz quad core processor and 1GB of RAM. You won't notice that difference in chat and browsing applications, but the Mecer shows its stuff when running some demanding programs like games.
Read the full review by Duncan Alfreds at Fin24