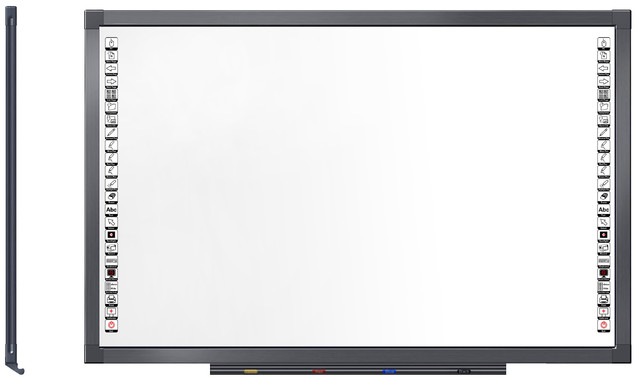 Mecer 84″ Multi-touch Interactive Whiteboard
I-84 Interactive Whiteboard
Based on the latest CCD technology, combined with Interwrite Software, multitouch capability is brought to the Mecer IWB. It allows you to write, erase, move objects and control applications on the IWB with your finger without having to access additional tools. You can also write or move objects with the board's pen. The multi-touch capability can bring flexibility to your classroom. This CCD board takes innovation and collaboration to new levels, enhancing interactivity and work efficiency.
Aspect Ratio: 4:3
Active Area: 1 578 x 1 1205mm
Real Size: 1 698 x 1 345mm
Thickness: 62mm
Panel Material: Fluorine-carbon coating/filming
Touch Type: Single-touch, multi-touch gesture/dual-touch
Power Supply: USB
Interface: USB 2.0 (full speed)
Software Parameters
Operating Systems: Win XP, Windows 7, MAC
Mouse Simulation: Click, drag, double-click, right-click
Calibration: 4 point to 25 point
Touch Method: Finger, brush pencil, special pen or opaque object
Response Time: ≤ 10ms
The Mecer I-84 Interactive Whiteboard (IWB) comes with a software program called Interwrite. 
It can be used with previously prepared documents Word, Excel, PowerPoint, Internet and PDF files, enabling these documents to be annotated and saved with annotations to be reviewed or edited in future. All work created on the Interactive board can be saved and then opened and edited at a later time.
Two Year Carry-in Warranty